Experts from Bethune Medical Development Association of Canada came to our hospital for academic exchange
From June 16 to 19, 2019, three experts from Bethune Medical Development Association were invited to Liaocheng People's Hospital for 4-day medical rounds, academic lectures and case discussions.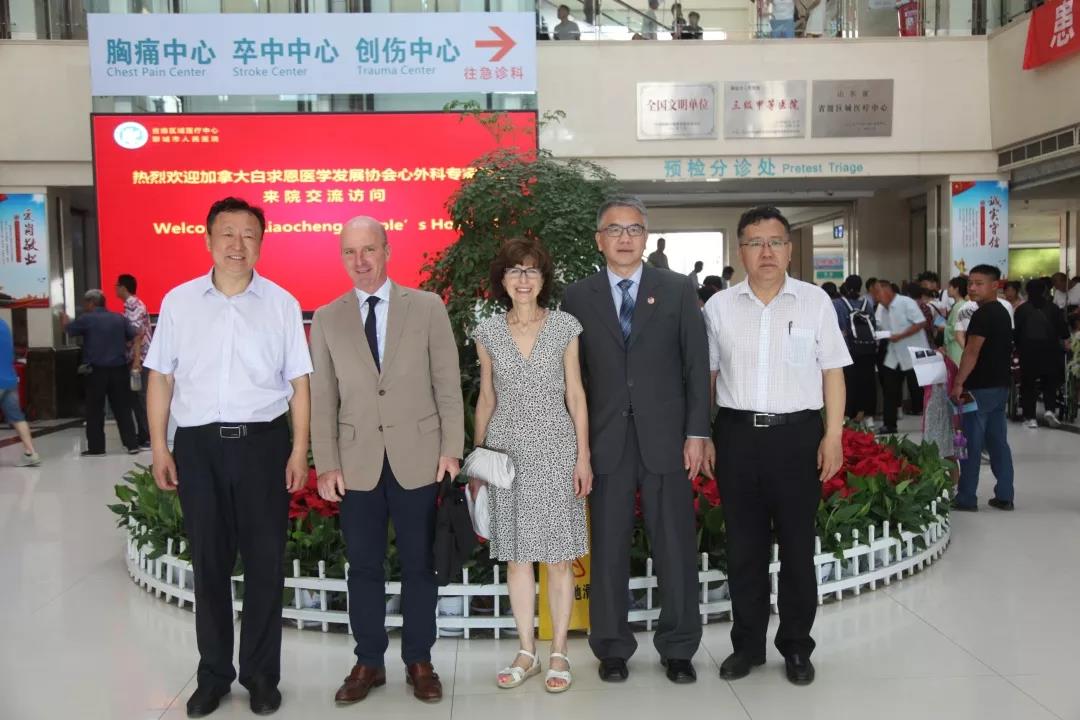 On the morning of the 17th, a welcoming ceremony was held in the reception room on the fourth floor of the Western District. Party Secretary Ma Shengjun welcomed the experts from Bethune Medical Development Association and introduced the development of the hospital to Professor Benoit de Varennes, Director of Cardiac Surgery, McGill University, Canada and Director of Cardiac Surgery, Royal Victoria Hospital. The development status of cardiac surgery in our hospital and the academic exchange and cooperation program of Bethune Medical Development Association and our hospital were also discussed.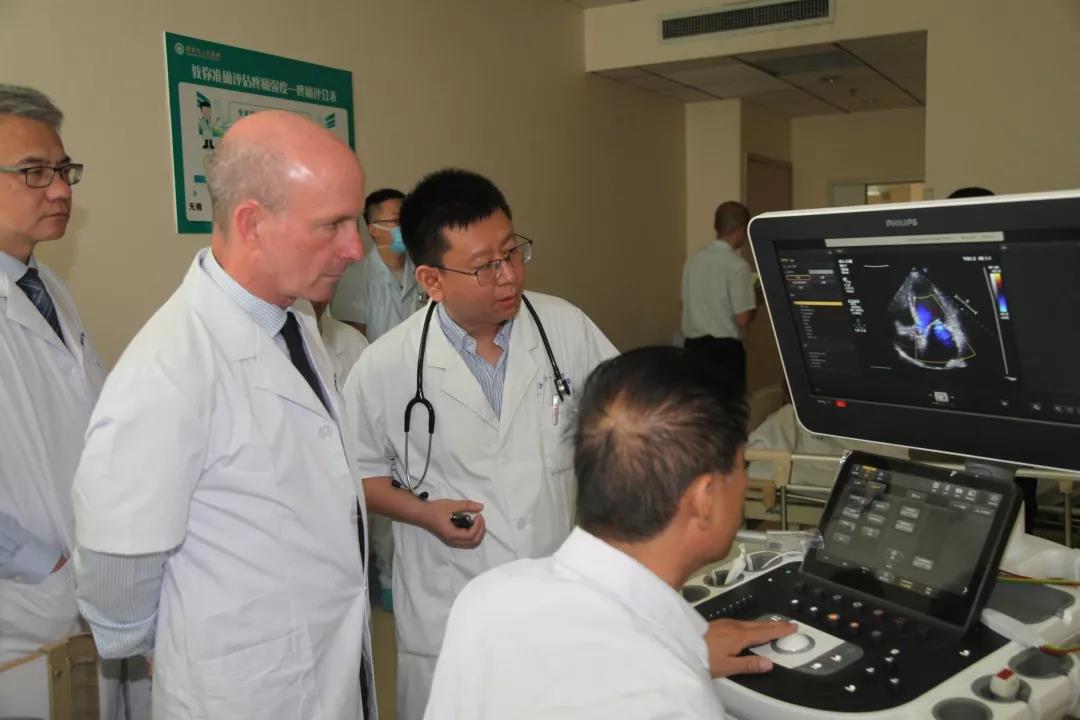 Subsequently, Professor Varennes'team worked with colleagues in cardiac surgery to conduct medical teaching rounds, case discussions and academic exchanges, which provided new examination suggestions for patients and guidance for the next surgical plan. The academic lectures entitled "Aortic valve surgery: From simple to very complex" and "Mitral valve repair: 28 years of learning" were also given, and in-depth academic discussions and exchanges were conducted with our cardiac surgery team.
Experts from Imperial College Hammersmith Hospital visited our hospital
On the afternoon of the 19th, Dr. DR Prakash P Punjabi and his team visited the operating room, cardiac surgery, and cardiology surgery room. They praised the operating room facilities, layout, environment and compound operation room of our hospital. During the whole visit, they communicated with doctors and nurses in anesthesiology, operation room and cardiac surgery in English, and further drew closer to each other and got to know each other's work.
Subsequently, academic lectures and professional exchanges were conducted with the cardiac surgery team on the recent progress of mitral regurgitation. Dr. DR Sangeeta. P. Punjabi held academic lectures in dermatology and discussed clinical issues.